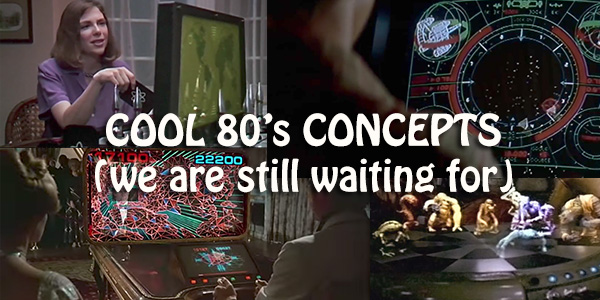 Hommage to the Old Skool
The 80's was full of rediculous predictions, experimental music and big hair but one aspect we all found very interesting was its take on future gaming concepts.
The humble arcade machine became a staple in fish and chip shops and bars the world over and is this was evident in the movies being made at the time.
Much of our inspirartion derives from these conceptual games that we patiently waited to become a reality, but sadly they never did.
Can you name them all?
Posted on Oct 22, 2017